The Ultimate Guide to Underwear Types
>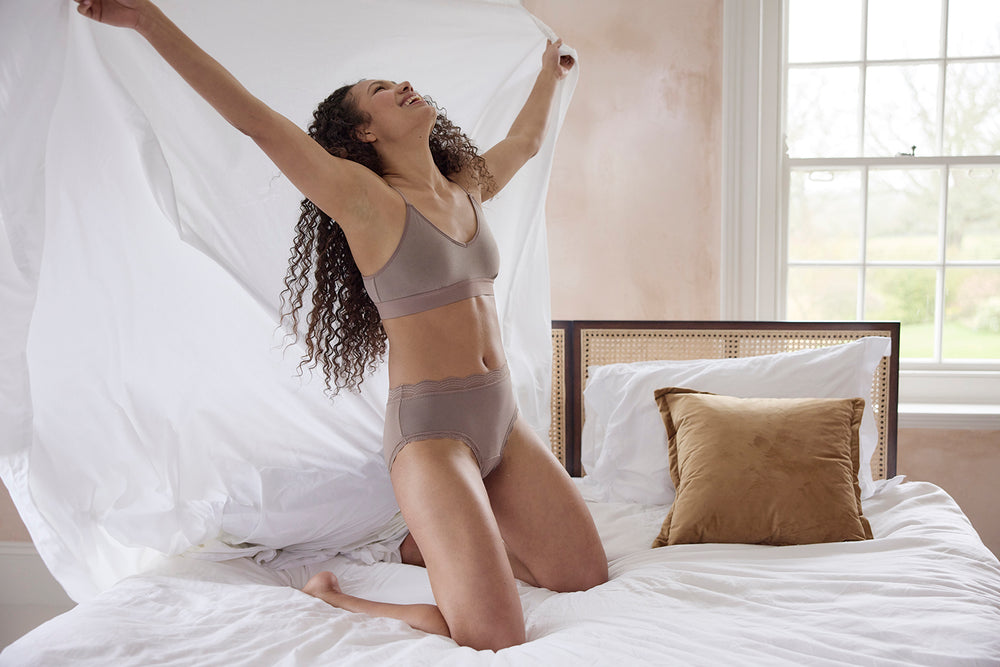 Underwear Shapes 101
Finding the perfect underwear can be a lifelong quest. With an array of shapes, styles, and fabrics to choose from, you can soon become overwhelmed by the masses of options on the market. And let's face it, there is nothing worse than investing in new underwear, only to find they're uncomfortable, give you VPL and a constant wedgie. Or what we like to call, Hungry Bum. But fear not, we're here to give you the run down on the top 5 most popular underwear shapes and tell you what they're all about.
On a mission to change the world one brief at a time, we're combatting the shocking statistic that only 3% of underwear is sustainably sourced. Making all of our underwear from TENCEL™ Modal (AKA trees!), we're responsible for creating what our customers call the world's most comfortable briefs. But you can read more about why they're so comfy here or what makes them so sustainable here.
The comfort doesn't stop at The Original Brief that many of you know and love. Our underwear revolution has expanded to 5 shapes to suit whatever mood you're in, complete comfort or something a little cheekier? We've got your bottoms covered.
Meet the shapes
AKA the Knicker or the Bikini
>
The brief that changed the game. The Original Brief is a Stripe & Stare staple and our go-to style for everyday. Our bestselling shape with 98% of our customers rating it five stars, over 10,000 women can't be wrong!
The Benefits
The perfect cut, no unsightly lines, no riding-up, 95% biodegradable and cloud-soft. Made from TENCEL™ Modal (AKA trees!) and packaged with love in a gift box.
What Our Customers Are Saying
"I've finally found the perfect undies! So comfortable, stay in place, no VPL, and look nice - what more can I say - believe the hype. As a girl that could only tolerate 100% cotton, i was sceptical but these are perfect." - Alison, verified S&S customer
What To Wear Them With
Pairs perfectly with our T-shirt Bras for maximum everyday comfort.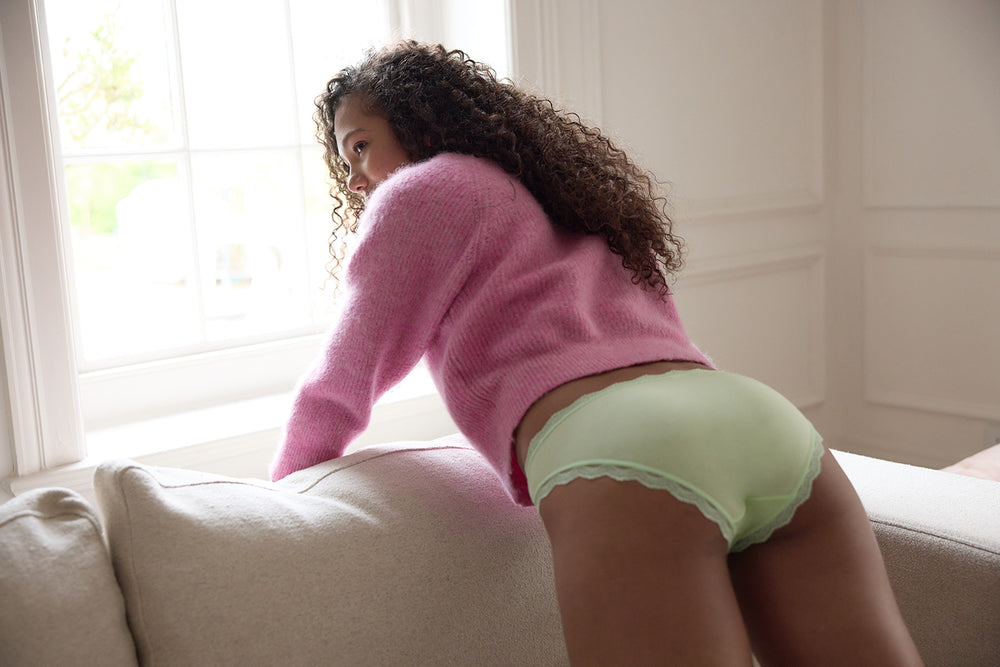 AKA the Hipster, the High-Wasited or the High-Cut
>
The shape that keeps selling out. The same cloud-soft comfort as The Original Brief, with more coverage. The High Rise provides comfort like no other with its high-cut waist that lays flat against the skin.
The Benefits
Made from sustainable TENCEL™ Modal fibres, proven to be more than twice as soft as cotton. Flattering cut ensures no unsightly lines with any outfit. Added coverage means added comfort.
What Our Customers Are Saying
"The knickers I've been searching for my whole life. Perfection in a high rise! I am a self-confessed comfort addict and these knickers have changed my life. C-section scar friendly, no digging in, soft as clouds - I am obsessed!" - Natalia, verified S&S customer
What To Wear Them With
Pairs perfectly with our Racerback Bras for the softest second skin.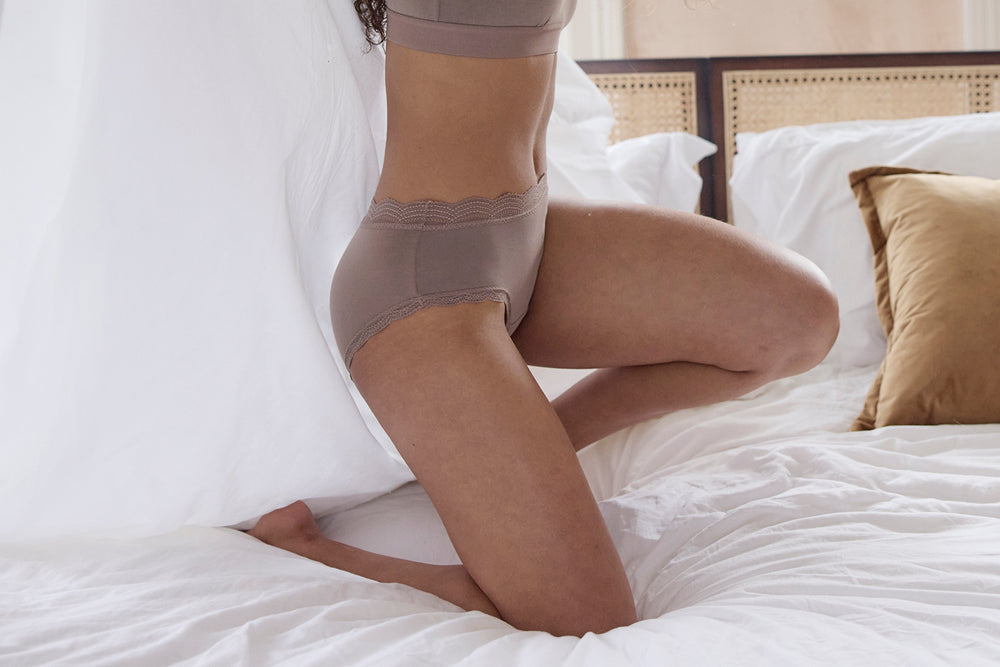 The Original Brief, but cheekier. The Brazilian is the fun and feminine addition to your underwear drawer, perfect for those who like a bit less cheek coverage.
The Benefits
Super flattering shape with feminine lace detailing. 95% biodegradable and made from trees!
What Our Customers Are Saying
"Seriously the best knickers in the world! Without a doubt these are the softest, most comfortable and flattering knickers ever..." - Lia, verified S&S customer
What To Wear Them With
Pairs perfectly with our Cut Out Bralettes for a mix and match vibe.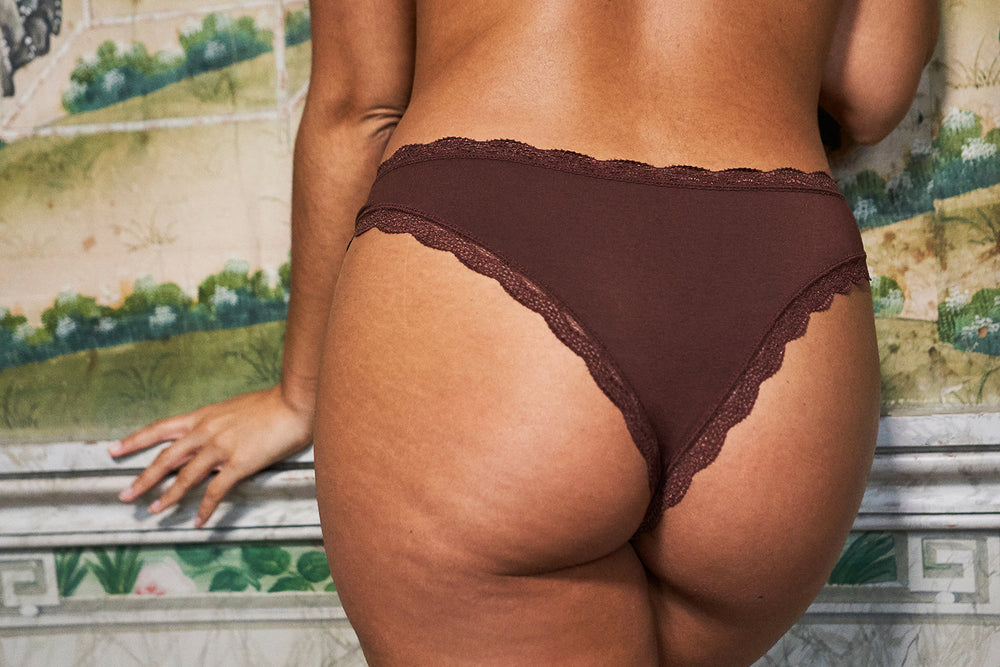 Even cheekier than the Brazilian, the thong is for those opting for minimal coverage. It's the shape you either love or hate, but when they're as cloud-soft as ours, they're hard to hate.
The Benefits
Breathable, feminine and comfortable. Designed by women, for women. Perfect for gifting with their lovely illustrated packaging.
What Our Customers Are Saying
"So soft and so comfy, genuinely forget you're wearing them! And no uncomfortable digging in like so many other thongs on the market - I've totally restocked my whole underwear drawer!" - Rosanna, verified S&S customer
What To Wear Them With
Pairs perfectly with our Lace Bralettes for a feminine touch.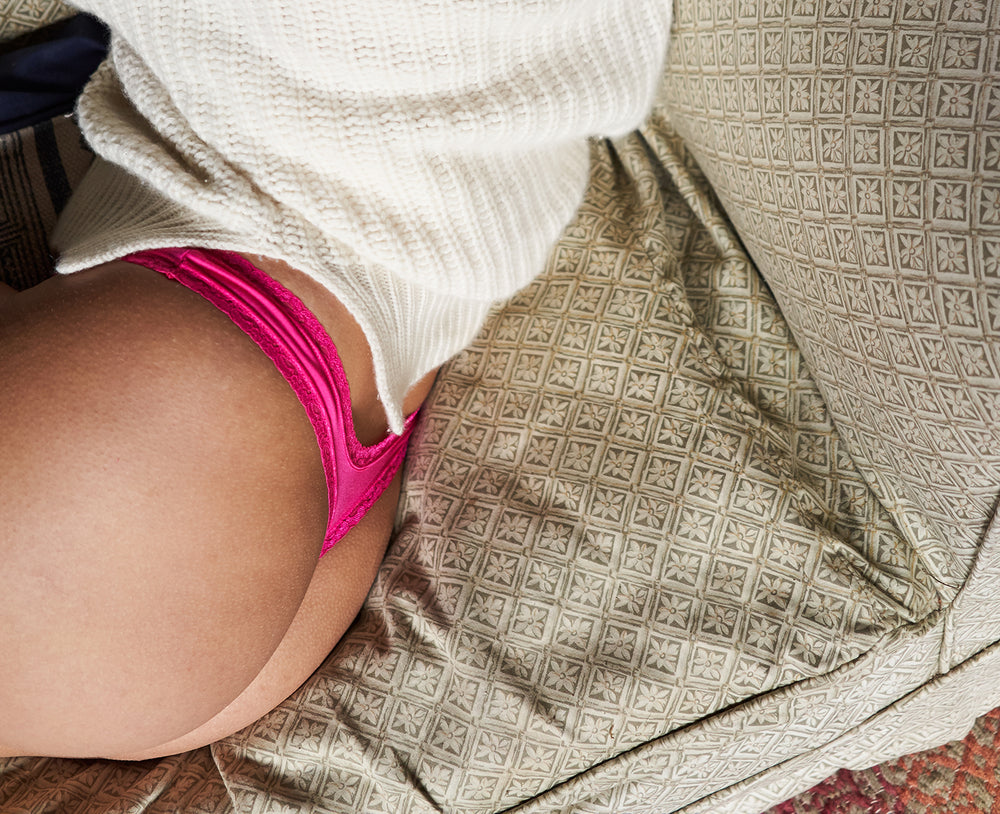 A sustainable take on the classic men's boxer brief. Oh and we've made it unisex, because this level of comfort should be experienced by all.
The Benefits
Made from cloud-soft TENCEL™ Modal, 95% biodegradable and packaged with love in a gift box. Using fabric made from sustainably sourced trees and cut to the perfect fit.

What Our Customers Are Saying
"Soft as ever... bought these for my teenage daughter who loves sleeping in boxers. I'm a convert to S&S knickers so thought I would treat her to these. They are super soft and comfy just like the knickers and now a firm favourite." - Fiona, verified S&S customer
What To Wear Them With
Pairs perfectly with our Lace Camis for doubling up as nightwear.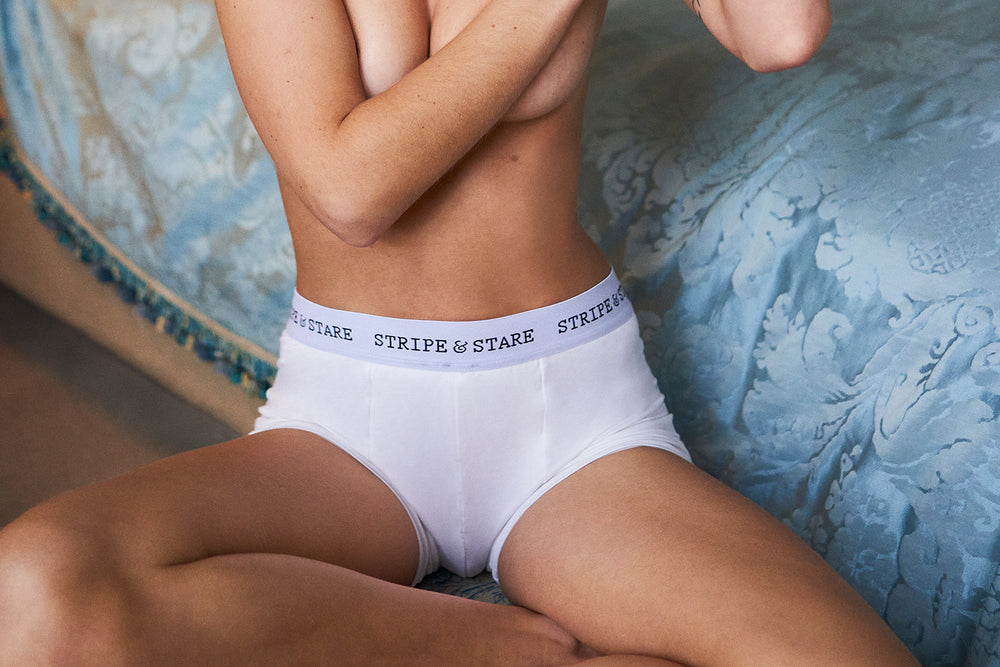 How To Choose The Right Style For You
Body Shape
Every body is different when it comes to finding the perfect pair of briefs. If your underwear is making you feel comfy and confident, then you're wearing the right shape for your body. Our best advice for achieving this? Ensure they fit correctly. The wrong size couple result in Hungry Bum, something we endeavour to avoid. Check out our inclusive range of underwear here and shop from sizes US 2 to US 18. Unsure on your size? We include size recommenders on all of our product pages to help point you in the right direction.
Personal Style
It's fair to say that personal preference is a key player when it comes to choosing underwear shapes. A daily staple for some is an absolute no-go for others. Here at S&S HQ, we've often surprised ourselves when trying out our new shapes, even if they're ones we wouldn't normally consider. Take our High Rise for example, at first considered too much coverage for the thong-wearers among us, yet very quick to become a new team favorite. So our best advice? Try them all and see what feels best to you.
Comfort Level
Okay, now we're getting serious. Comfort is our absolute top priority at Stripe & Stare and the factor that should never be compromised on. There is truly nothing worse than uncomfortable briefs riding up, giving you Hungry Bum and not to mention VPL! So always opt for cloud-soft and sustainable fibres like TENCEL™ Modal, proven to be more than twice as soft as cotton and extremely breathable. Read our blog What is the Most Comfy Underwear for more information.
The Occassion
We all know that different occasions call for different underwear. Planning to wear a super form-fitting dress? We're grabbing a thong. Lounging around the house all day? That calls for a high rise. For daily life we're opting for our original brief and for date night we're going for something cheekier, like the brazilian.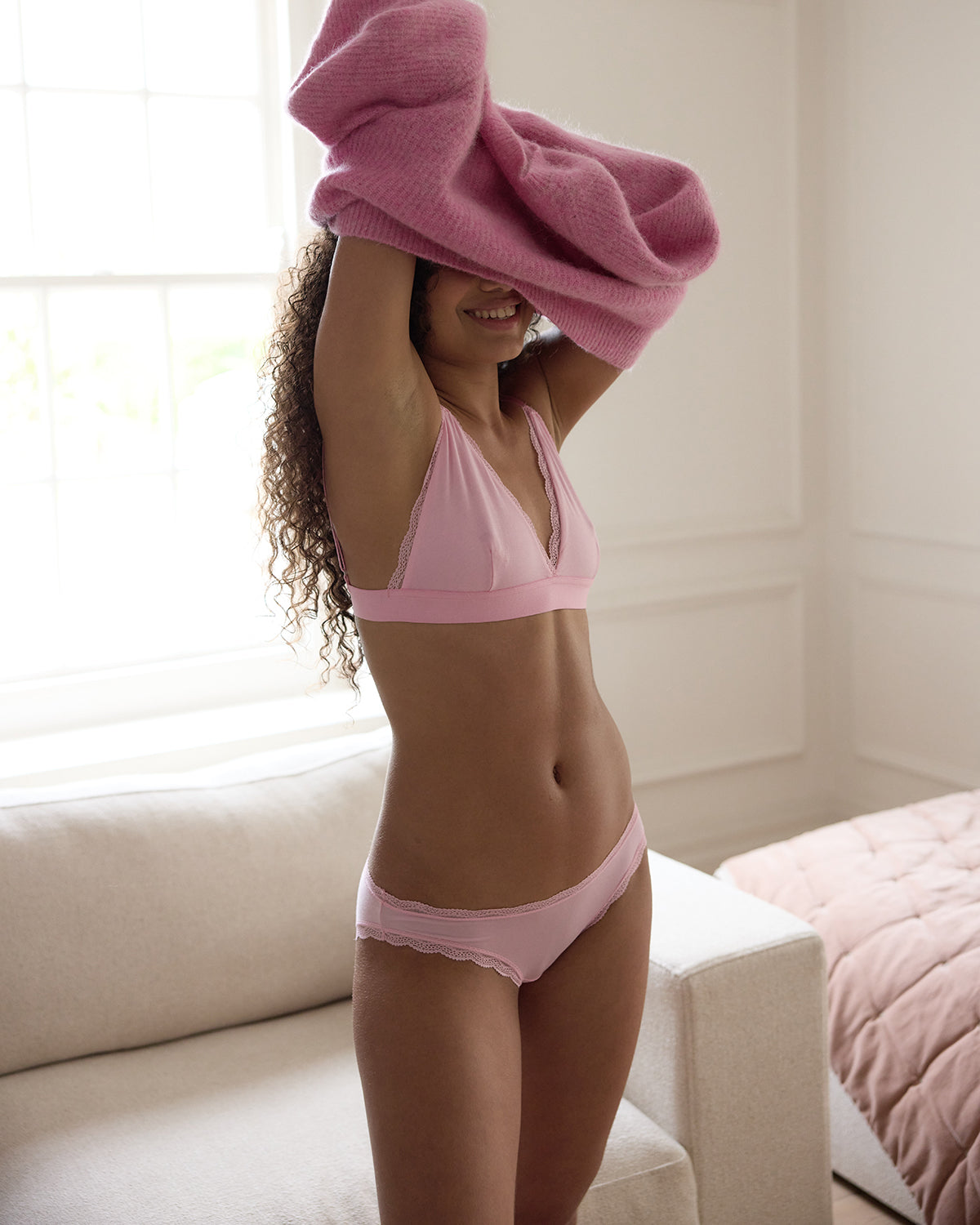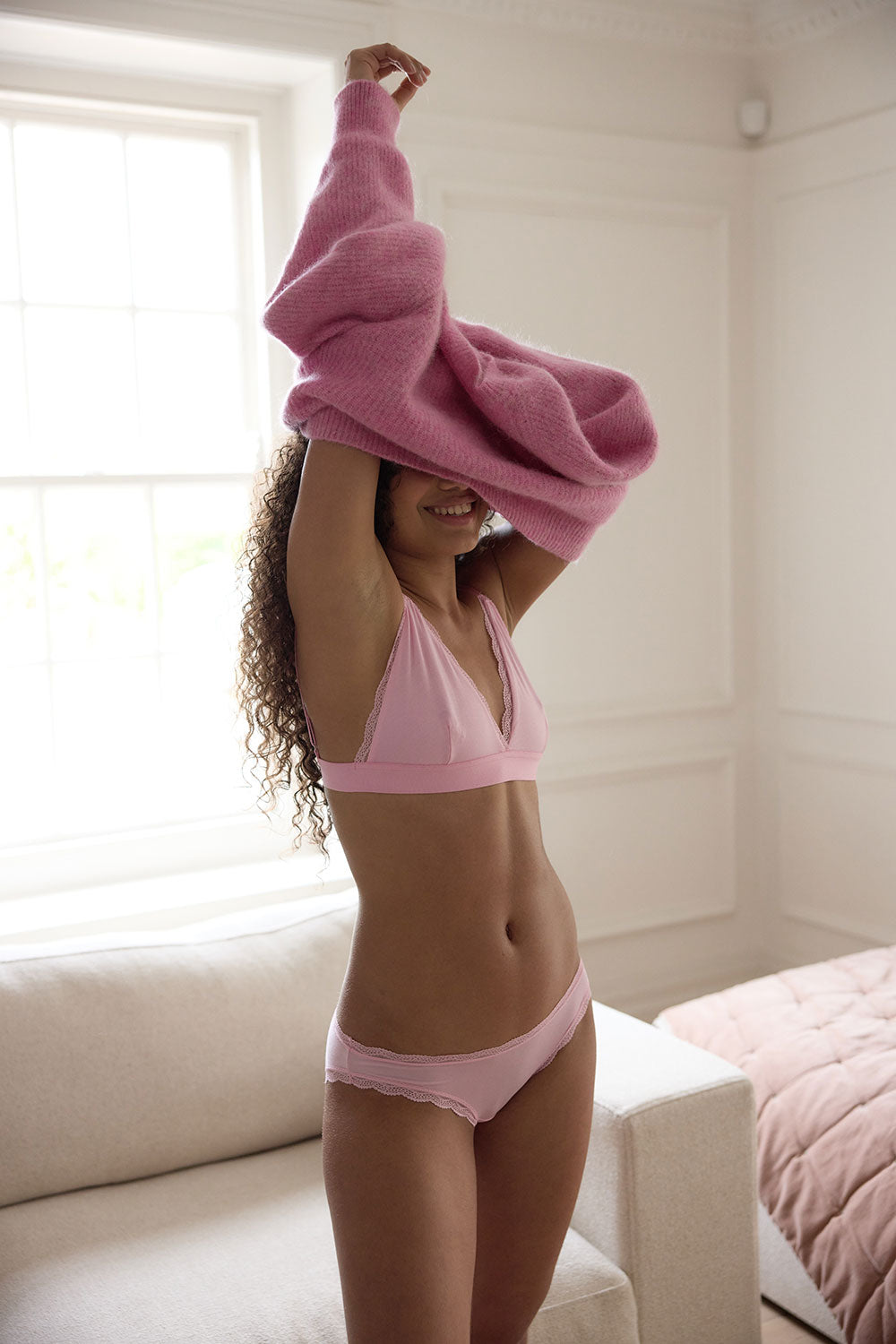 Now you should be armed with all the information you need to find your new favorite briefs. Save 30% on singles when you shop the Underwear Selector, or explore the full collection, including multipacks, when you shop all underwear below.