TENCEL™ Fabric Care Guide
Briefs made from trees. They're soft, they're sleek, and they're sustainable. But how on earth do you wash them? Thankfully, TENCEL™ fabric care is pretty low maintenance, and our TENCEL™ Modal briefs and garments are very easy to care for. However, as with any delicate fabric, you should know a few things if you want to keep TENCEL™ Modal luxurious for longer. Below, we've covered all the tips and tricks needed to keep your TENCEL™ Modal at its best. From how to wash Modal to the best ways to store TENCEL™, read on!

Caring for your TENCEL™ products
Washing 
How to wash TENCEL™ Modal fabric
TENCEL™ modal is a luxury fabric that requires a little more TLC than other alternatives such as cotton. For the best results, you should hand wash TENCEL™ modal with warm water. Hand washing is the best wash method for TENCEL™ as it helps to prevent the material from snagging or being damaged by other items.
Submerge the item in the water and gently wash it with your hands to evenly distribute the detergent. Allow your garments to soak for up to 30 minutes, as this will help the detergent to clean the fabric effectively. Finally, remove your items and rinse them well by running cool water over them until the water runs clear.  
We appreciate that hand washing isn't the most convenient solution, so our next best advice is to machine wash in a net bag on a cool, 30 degree wash. A net bag will allow the water and soap to effectively cleanse your garments whilst protecting them from the damaging throws of the wash cycle. We'd also recommend washing TENCEL™ modal with similar colors and turning your garments inside out for extra protection!
TENCEL™ tip: Avoid bleach and fabric softeners
Your go-to laundry detergent is perfectly fine for your TENCEL™ modal garments. However, you should avoid using bleach or fabric softeners. TENCEL™ modal is delicate, so the harshness of bleach can be damaging to it. Similarly, fabric softeners coat the textile with chemicals, which can harm you and the environment. This layer of chemicals also hinders certain characteristics of TENCEL™ modal, including its breathability and moisture absorbency. 
Similarly, we recommend not overdosing the water with too much detergent. This won't make your clothes any cleaner and can do more harm than good! TENCEL™ modal is naturally super-soft and luxurious, so fabric softeners aren't necessary. It also becomes softer with every wear without compromising quality, so you don't have to depend on damaging chemicals!
Does TENCEL™ modal fade?
One of the great advantages of TENCEL™ modal is its ability to hold and maintain color. So, whether opting for our neon, pastel, or patterned TENCEL™ briefs, you can keep their color bold and vivid with the right care and attention!
However, it's important to note that with new TENCEL™ modal garments that are brightly colored, or neon dyed, you may experience color rub; but with wash and wear, the color will fade subtly. To preserve the vibrancy, stick to hand-washing bright colors in a cool wash.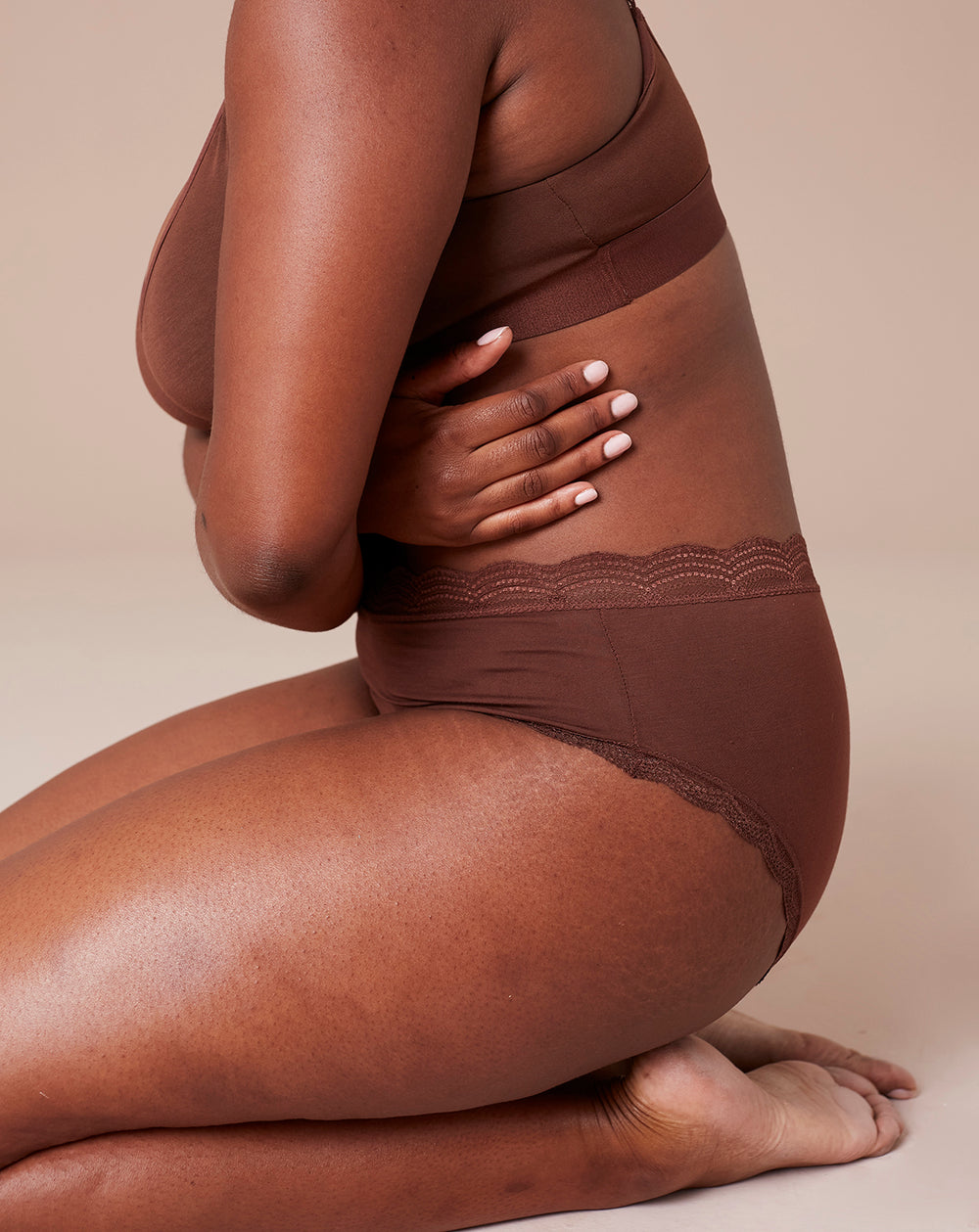 Drying 
How to dry TENCEL™ Modal
As with the washing process, it's equally important to dry your TENCEL ™ garments as gently as possible. You should hang dry TENCEL™ modal for best results, as the tumble-dryer can damage your garments.
If you have hand-washed your garments, you mustn't wring the moisture out of the fabric as this can hurt the fibers. Instead, press the fabric until the water is removed and the fabric is ready to hang dry. You can place your garments on a hanger, a line, or a clothes horse – Just be careful not to subject them to too much direct sunlight or heat. 
Does TENCEL™ Modal shrink in the dryer?
TENCEL™ modal is super durable, especially compared to alternative fabrics such as cotton. It can maintain its original size, shape, and fit – even after multiple wears and washes.
However, like with other luxury fabrics, tumble drying can be the downfall of your TENCEL™ garments. The dryer can cause significant damage to your items, so it's important to avoid the dryer and stick to more natural drying methods. TENCEL™ clothing can shrink up to 5% after the first wash, but it will resist further shrinkage. However, subjecting your TENCEL™ modal to hot temperatures, water, and the tumble dryer will shrink it further – potentially rendering your garments unwearable.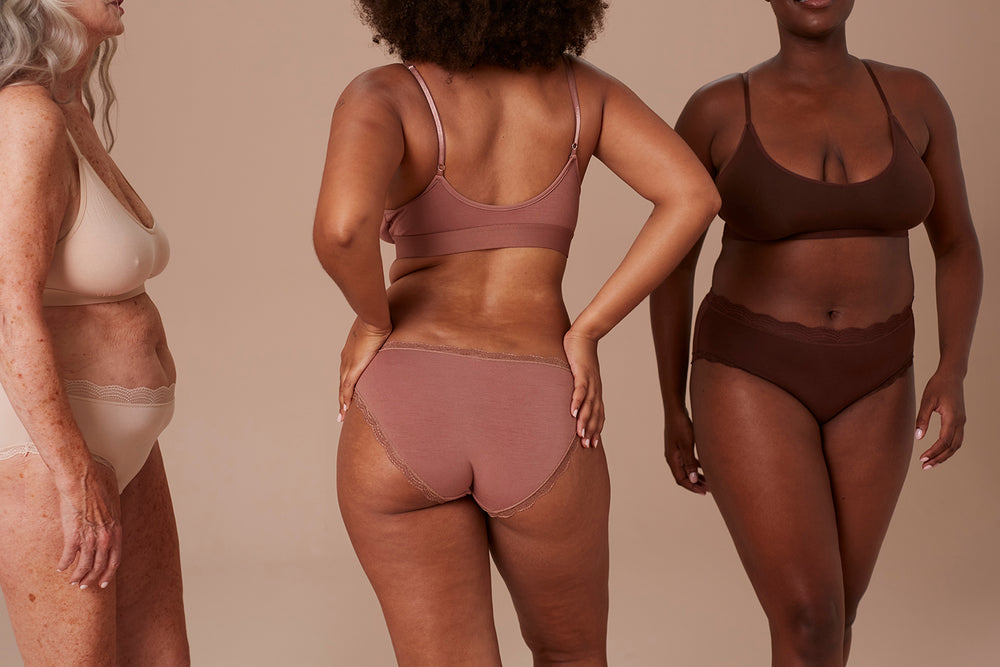 Ironing 
Can you iron TENCEL™?
If you don't own a steamer, you can instead use an iron to remove wrinkles from TENCEL™ modal. However, it's important to be gentle and not subject your garment to too much heat. To safely iron TENCEL™, hover the iron over your garment using the steam setting or gently press using a warm - but not hot - setting.
Removing wrinkles from TENCEL™ Modal
TENCEL™ modal is naturally wrinkle resistant. However, if your TENCEL™ garments have wrinkles after washing, you can use a steamer to remove them.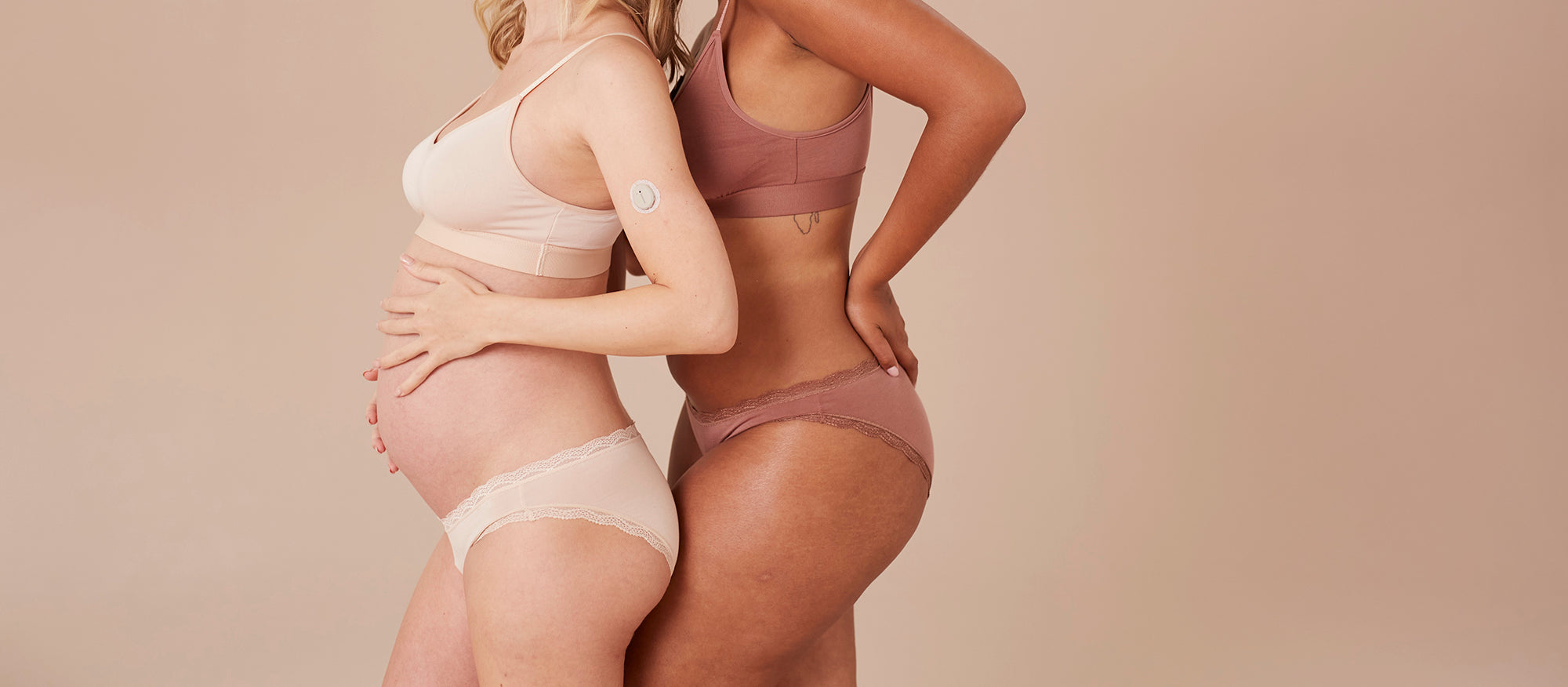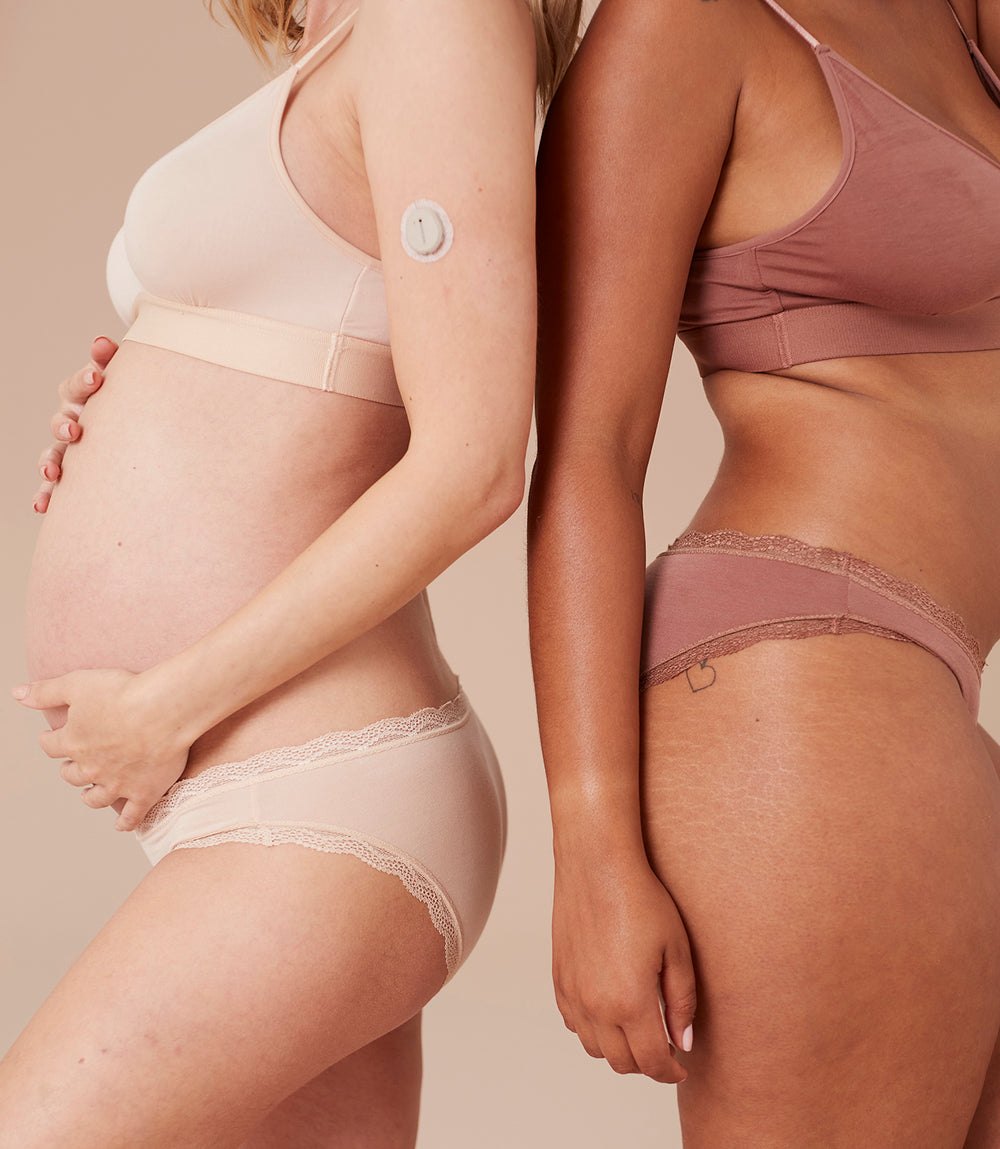 Storing 
How to store TENCEL™ garments
After you have washed and dried TENCEL™ modal fabric, it's important to store it correctly. This will help your garments to maintain their shape and quality and stay luxurious for longer.
Most items, such as TENCEL™ underwear, including our briefs, bras and socks, can be folded and placed in your underwear drawer until their next use. However, clothes such as TENCEL™ dresses and tops should be stored on a hanger to prevent wrinkling. 
Removing stains from TENCEL™ Modal
Though it is durable and long-lasting, TENCEL™ modal is also delicate, so it's important to treat it as such. Though it might be tempting, you should avoid using bleach and other harsh products to tackle stains on TENCEL™. 
Instead, rinse the stain immediately using cold or lukewarm water. Do not scrub or aggressively rub the stain, as this may drive the stain further in and irritate the fabric. If rinsing the stain doesn't work, you can instead try spot cleaning the stain by using a gentle fabric cleanser, such as a wool laundry detergent. Wool laundry detergents are mild, gentle, and won't damage TENCEL™ modal, making them a great choice for stubborn stains. Gently dab and spot clean the stain with a clean, damp cloth until the stain is lifted. Then, wash the item as you normally would.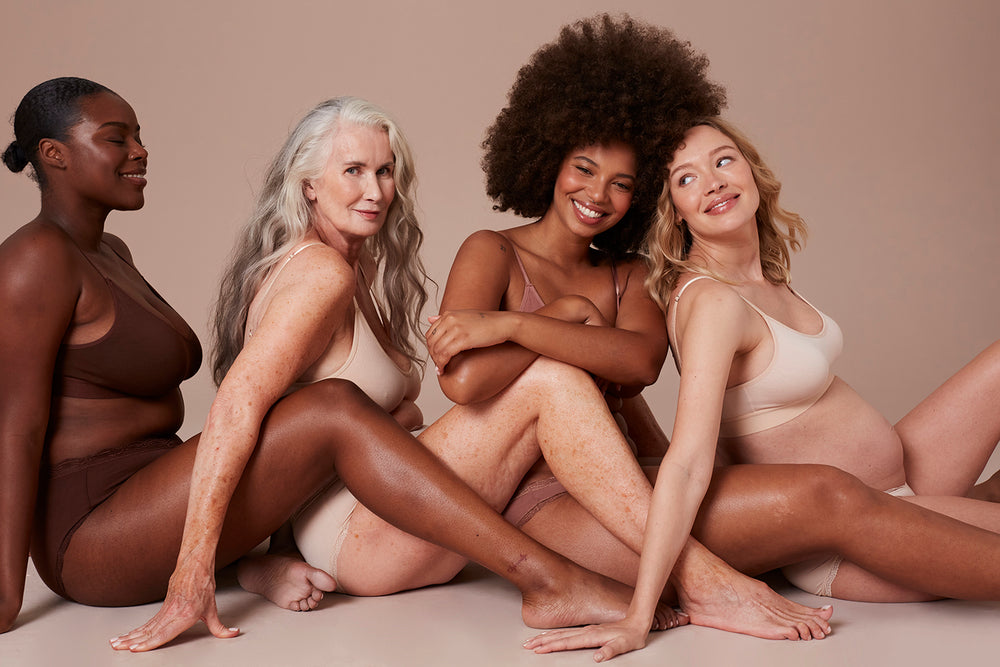 Frequently Asked Questions 
Does TENCEL™ shrink in the wash? 
To ensure TENCEL™ fabric doesn't shrink in the wash, we recommend washing in a net bag on a cool, 30 degree wash or by hand. Dry flat and avoid tumble drying. 
Does TENCEL™ stretch over time? 
TENCEL™ fabric is known for its good dimensional stability, meaning it generally maintains its shape well over time and is less prone to significant stretching compared to some other fabrics, especially natural fibers like cotton. However, like any material, Tencel can experience some degree of stretch over time, especially with repeated wear and use.
Will the colors run? 
With bright and neon dyes, there may be color rub when new. With wash and wear the color may fade subtly overtime. Hand or cool washing will help preserve the vibrancy of bright colors.