What does being a B Corp business mean?
>
We've interviewed founders of industry leading businesses on becoming B Corp certified.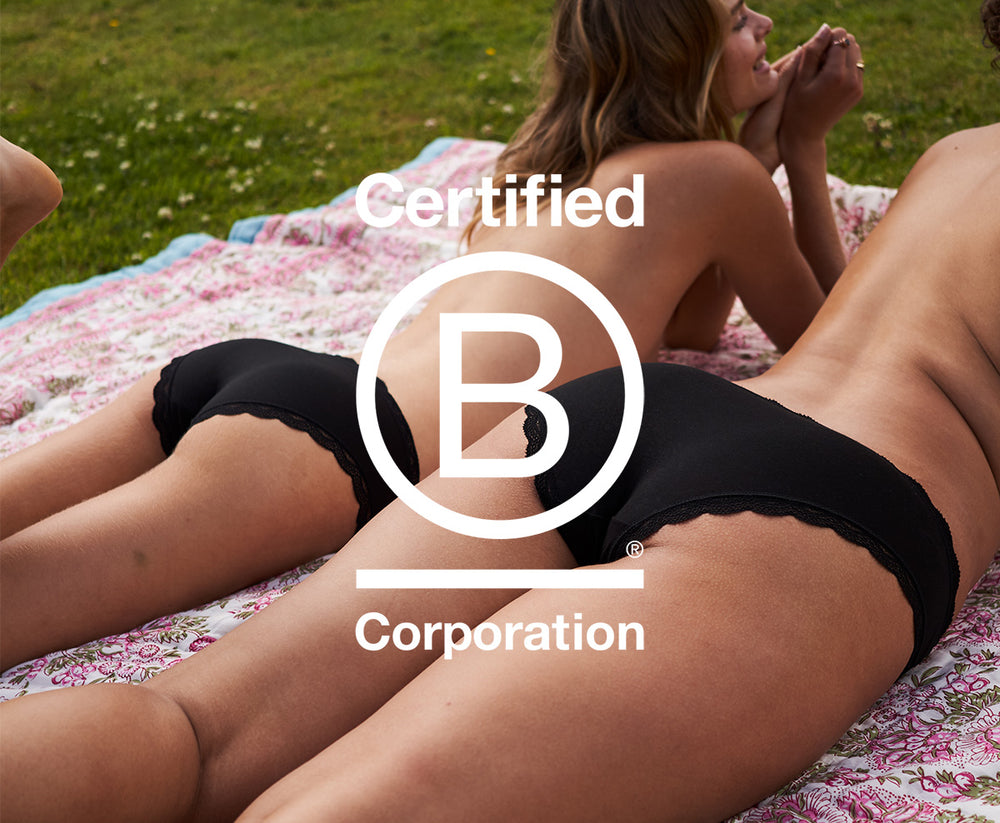 What is B Corp?
We've interviewed industry leading founders of B Corp businesses on the process of becoming certified. Firstly, what does it mean to be a B Corp business and how do you gain certification? We'll delve into the details below. 
Being a B Corp Business (Benefit Corporation) is a great way to make a positive impact and create sustainable business practices that benefit both the company and the world. This type of business is certified by the nonprofit B Lab and must meet rigorous standards of social and environmental performance, public transparency, and legal accountability.
A B Corp business is committed to using business as a force for good. This means that they are focused on creating positive social and environmental change, as well as maximising financial returns. Through this commitment, B Corps are able to create a more sustainable and equitable future for all stakeholders. At the heart of being a B Corp Business is the idea of creating shared value. This means that the business is focused on creating value for all stakeholders, including employees, customers, suppliers, communities, and the environment. This is done by focusing on areas such as sustainable and ethical sourcing, renewable energy, and reducing waste.
B Corp Businesses are also held to the highest standards of corporate governance and transparency. This means that all stakeholders have access to information about the business, including financials and performance metrics. This helps to ensure that all stakeholders have a say in how the business is run and can hold the business accountable for its actions.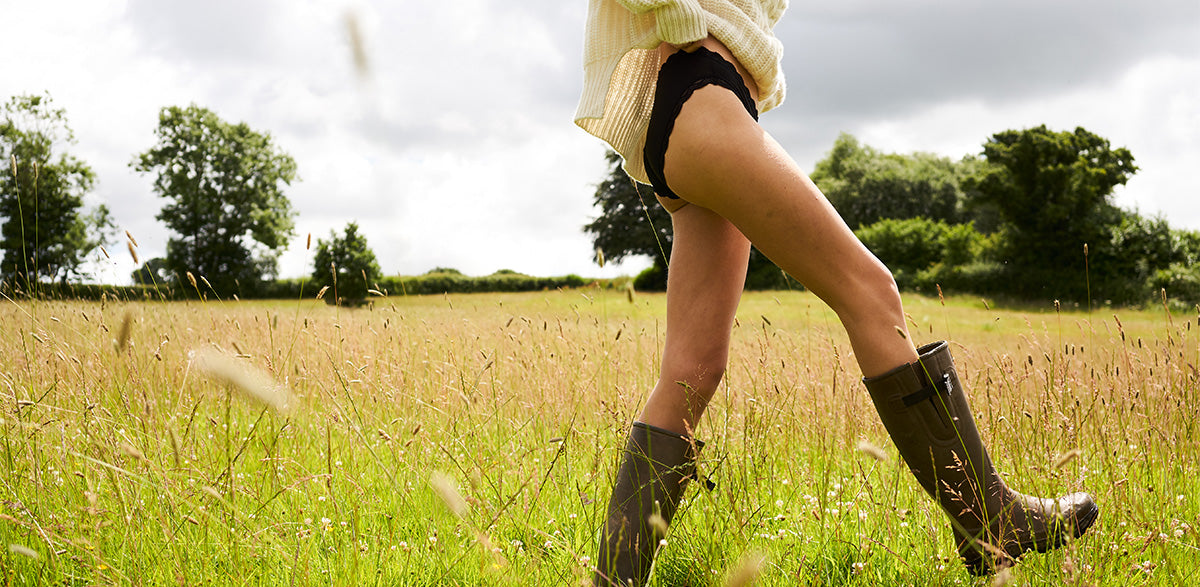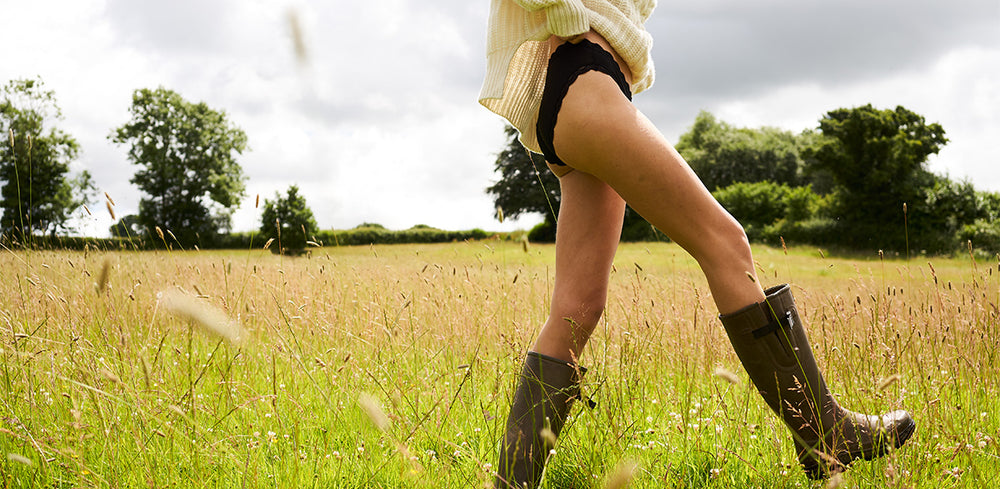 Who will we be interviewing?
We will be interviewing the following B Corp certified business founders.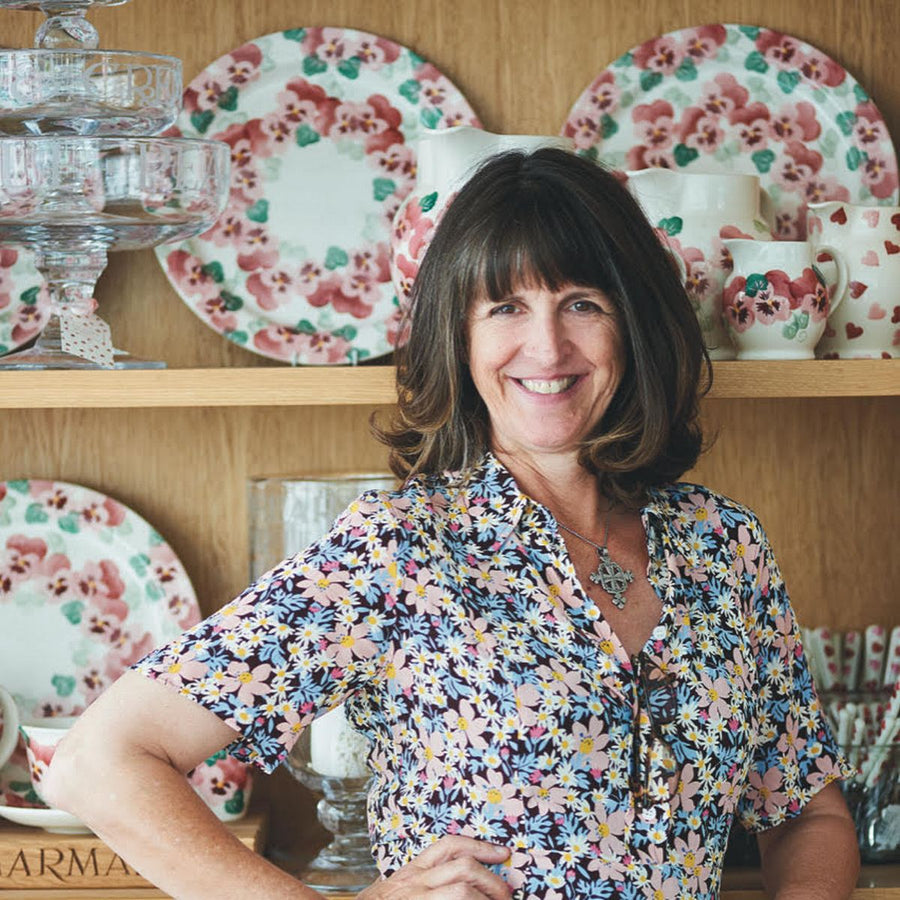 Emma Bridgewater
Founder of Emma Bridgewater, beautiful pottery handmade and hand painted in Britain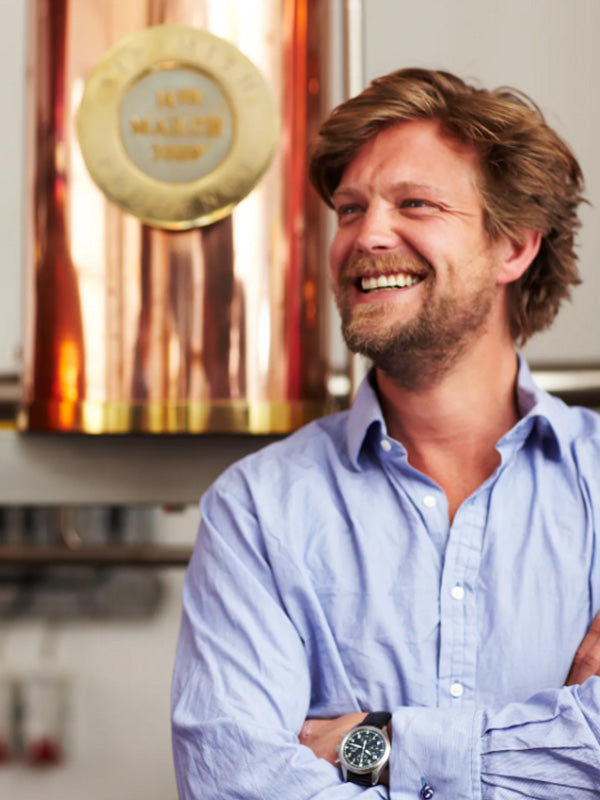 Sam Galsworthy
Co-Founder of Sipsmith, the home of outrageously good gin.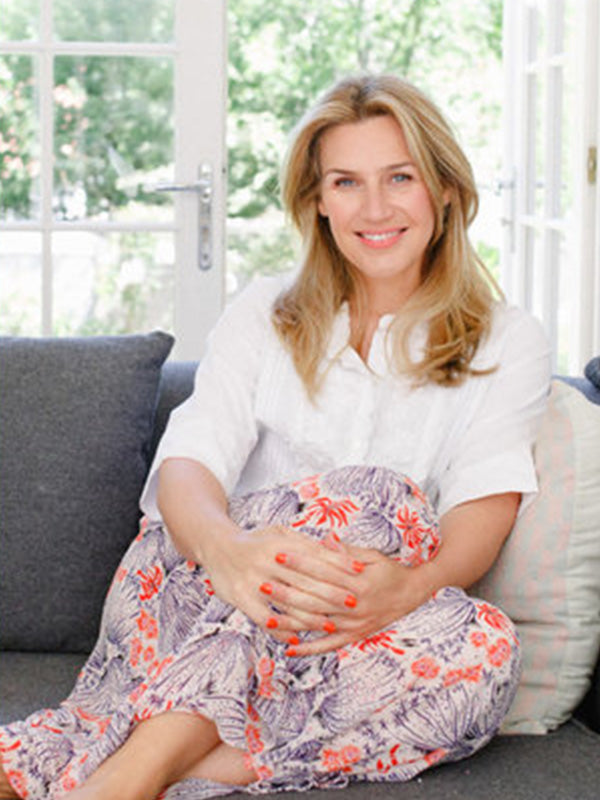 Nicola Elliott
Founder of Neom Organics, 100% natural products to boost wellbeing.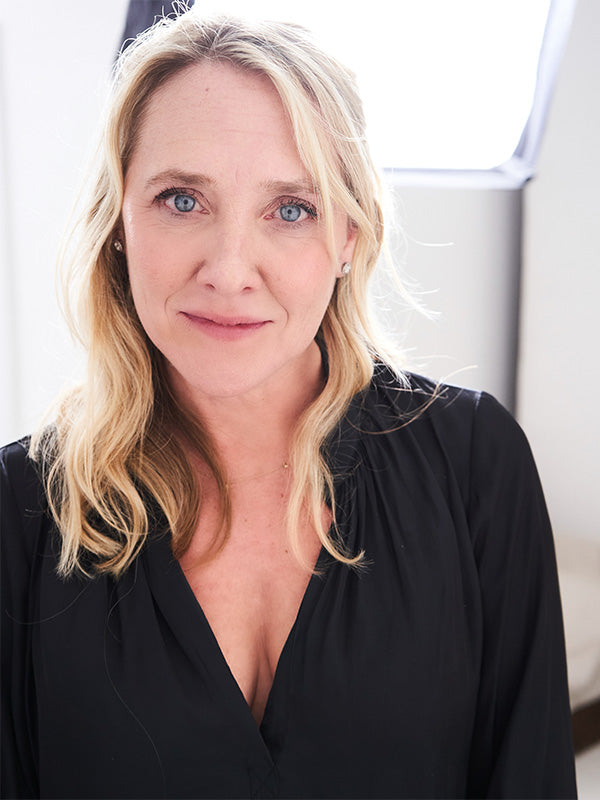 Katie Lopes
Co-Founder of Stripe & Stare, the world's comfiest briefs for women, by women.
Interview One: Emma Bridgewater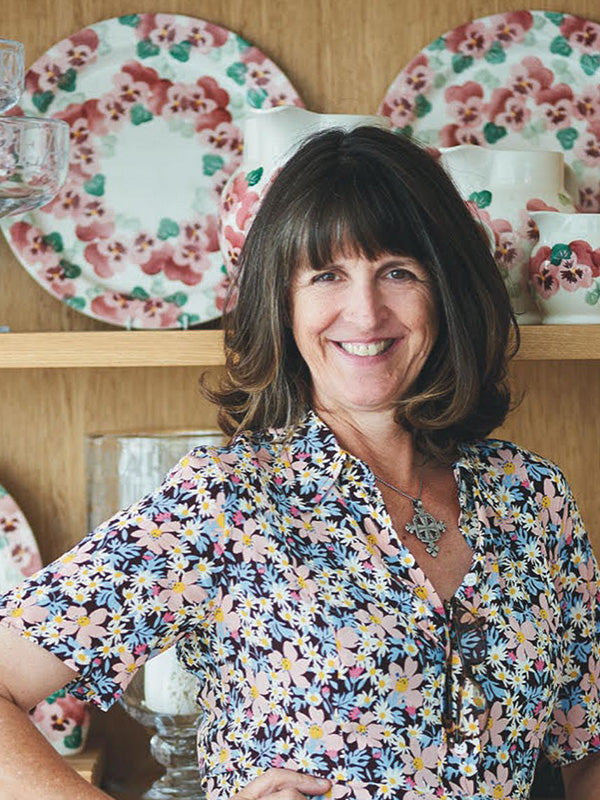 What does Emma Bridgewater being a B Corp business mean to you and why did you apply to become B Corp?
 I was told about it by a dynamic business woman/friend called Laura Tenison, she's the founder of JoJoMaman Bebe. As she talked about B Corp I realised it felt like exactly what I'd be longing for – a framework for all our good intentions.
 I was sometimes frustrated that our green efforts and purposeful plans were episodic or subject to bouts of enthusiasm – B Corp puts a frame and a dynamic thrust around all the plans to improve the purposefulness of the business (and holds it to those goals, where without B Corp they might have fallen away) to create a consistent version of the responsible organisation I hadn't always felt it to be. B Corp helps to keep driving these plans.
 What was the hardest part of becoming B Corp?
 Creating the baseline data required by B Corp is a massive task- like others I've spoken to, we found it daunting and time consuming. However, from the beginning it was evident that this was all incredibly worthwhile, whether we got accreditation or not, as they were all areas where we benefited from answering the questions posed by B Corp – not a waste of time, rather a use of it.
 What did you learn through the process?
 We learnt that there was plenty of room for improvement, that we're not as good as we thought – the reality is quite often not met by one's optimistic self-assessment!
 PS – I would add that in conversation with other executives in many fields, I find myself urging them to at least have a meeting and look at the data and the audit, because just reading through the audit starts to show you how worthwhile this might be.
Interview Two: Sam Galsworthy
>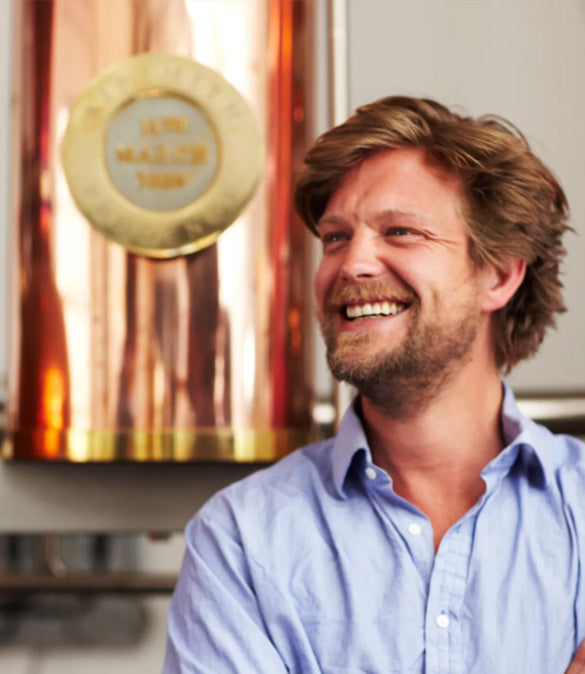 What does Sipsmith being a B Corp business mean to you and why did you apply to become B Corp?
For us it was about being a part of a community and movement in which there is so much optimism and positivity. There's a strong and growing cluster of businesses open to helping others all in service of the same thing – being a force for good. The journey clearly doesn't end once you've got your accreditation – in fact, it is just the beginning. It has galvanised our team of Swans and equally our supply chain in a very meaningful and enduring way.
 What was the hardest part of becoming B Corp?
Was probably keeping our teams' attention on the task – there were other shorter-term priorities to contend with in conjunction with securing the required points, so it took extra hard work to get it over the line. But boy, was it worth it!
 What did you learn through the process?
That there's almost no better way to learn about the details of a business than to understand the questions being asked of you and moreover the authentic answers you supply. Very powerful stuff.
Interview Three: Nicola Elliott
>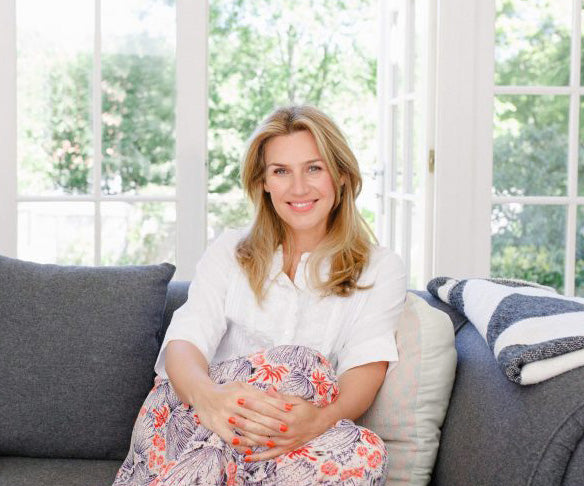 What does NEOM being a B Corp mean to you?
At NEOM, our mission is to supercharge wellbeing, not only of our communities but of our planet too. We're committed to doing the right thing for our people and our planet and we have permanently set NEOM on a trajectory to have a meaningful, environmental and social impact in the world. We are so proud to be a certified B Corp.
 Why did NEOM apply to become a B Corp?
 From the beginning, NEOM has been conscious of it's environmental impact, since we launched 17 years ago. We want to build a brand and a business we can all feel proud of. Having the B Corp certification not only shows our community that we take our business impact seriously, but also that we have a plan in place to continue improving. This is a journey, not a destination!
What was the hardest part of becoming a B Corp?
It is no easy task becoming a B Corp. Its definitely hard to achieve for a reason! It pushes you to reflect on every aspect of your business. Even things you didn't know before become a consideration for how it can be improved. It can feel overwhelming at times and like climbing a mountain but it is so worth it. I don't like to say there was a hardest part as the whole thing was a positive challenge for us at NEOM. We have always had the ability to pivot quickly in any direction so we dug deep, tuned into these skills and pushed through to achieve it.
What did you learn through the process?
That there is a whole world out there wanting to work together to better our planet and the people we work with. Honestly you wouldn't believe the passion of the B Corp community and the other doors it has opened for us like joining the Better Business Act and being asked to speak in spaces we probably wouldn't have hit before. It opened our minds to what our team's passion was as well - having their support and determination to align to our mission was empowering to see and I love seeing this grow even more every day.
Interview Four: Katie Lopes
>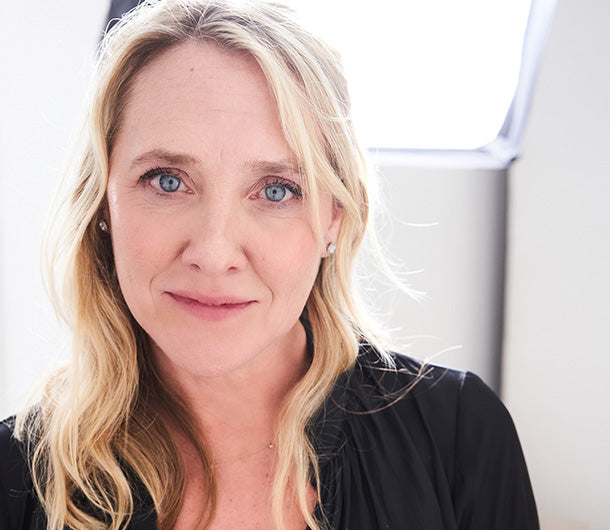 What does Stripe & Stare being a B Corp business mean to you and why did you apply to become B Corp?
  We love external validation from independent bodies - in this world of greenwashing and false claims it was really important that we could back our claims.  We did lots of research and decided B Corp was the best around - we love that it looks at all parts of your business from environment to social so everything from how you treat the planet, your customers, your staff and your suppliers.  There are only 5000 B Corp companies in the world so we should take more time to celebrate at S&S - it is a real achievement and something we are very proud of.
What was the hardest part of becoming B Corp?
 There are a huge number of forms to fill in and gathering all the data for them to evaluate is hard work and time consuming.  I am terrible at forms but had an amazing B Corp leader - Kate Chapman from Midori - who made the entire process pain free and enjoyable.  I could not have got through the process without her.  Then the waiting is pretty hard - there is a huge backlog of companies applying so you need patience.  It took us over 18 months from start to finish.
What did you learn through the process? 
That because we are doing a good job it doesn't mean we can stop there.  We identified areas where we can do better and we need to keep evolving our sustainability.  It was a great discipline for evaluating everything we do and we now have a list of what our next sustainability steps will be.