Our Guide to Bra & Bralette Types
>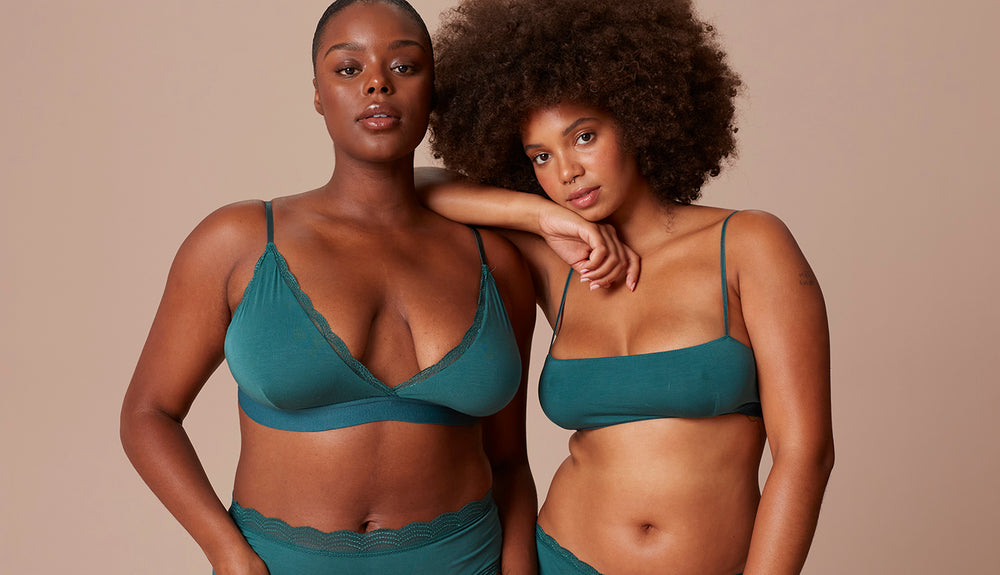 Bra Shopping 101
Shopping for bras can be both a dazzling and daunting experience at the best of times. With a vast array of shapes, styles, fits and fabrics, we can be left feeling completely overwhelmed with where to start on finding what's right for us. We know when it comes to bras, it's certainly not a one size fits all matter and our personal preferences, wants and needs must be taken into consideration when we're looking for that perfect match.
We're here to break down the comfiest bra styles of them all, Stripe & Stare's cloud-soft and sustainable TENCEL™ Modal bras. Sustainably sourced from Beechwood and proven to be more than twice as soft as cotton, this natural fiber breathes with the skin, making our bras the perfect choice to wear day or night for maximum comfort. Now it may shock you to hear that less than 3% of the underwear market is sustainably sourced, not to mention the proportion of styles that are designed for women, by men?! As a female-founded and led brand, our bras are tried and tested by a diverse range of bodies, ranging from tiny tits to big bosoms. And there is one thing we will simply never sacrifice on, and that's comfort. So, let's get to it.
Non Wired Bras and Bralette Styles
First things first, opting for underwire or going wire-free is one of the many considerations that come into play when finding the perfect bra. Always the advocate for comfort, we're activists for going wireless when it comes to looking after our boobs. Each and every one of our bra shapes is underwire-free and it's a fact we are proud of. "Why?" We hear you ask. Read our blog 5 Reasons to go Underwire-Free here to find out.
Introducing our classic bra, the best-seller, our ride-or-die - it's the T-shirt Bra. This seamless style is so smooth under clothes, with adjustable straps that allow you to control the level of support you require. If you're looking for your new everyday go-to, we couldn't recommend the T-shirt Bra enough. Choose from neutral basics, bold and brights or seasonal fashion prints to satisfy your every bra need.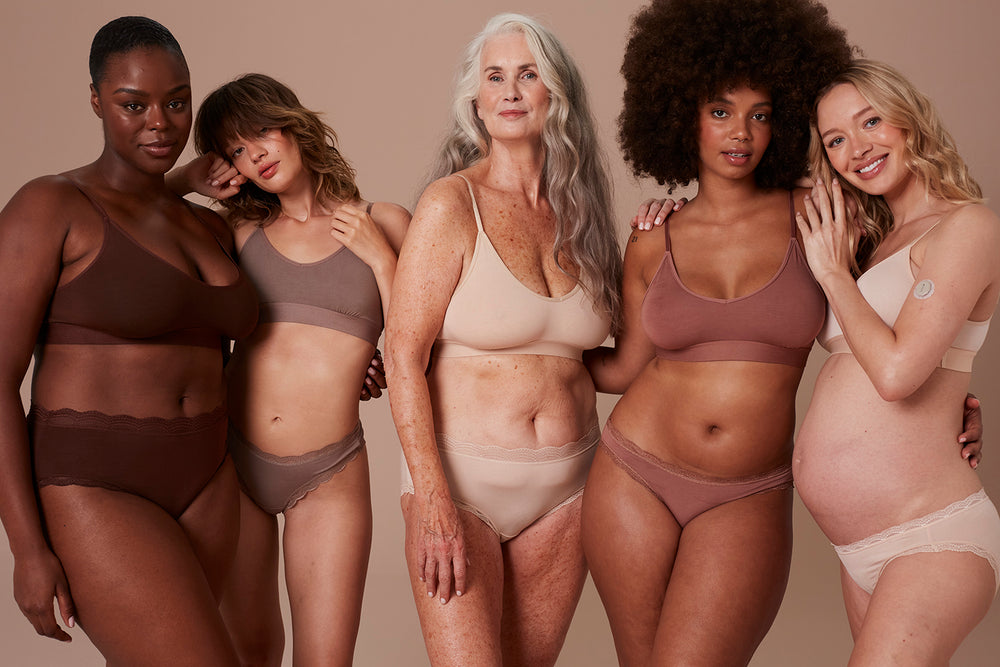 The T-shirt Bra's fashionable sister, the Cut Out Bralette has all the qualities of our classic design, with some extra detailing for that bit of je ne sais quoi. The small cut-out center of this bralette elevates your typical everyday bra, giving you something that feels a little bit more fashion.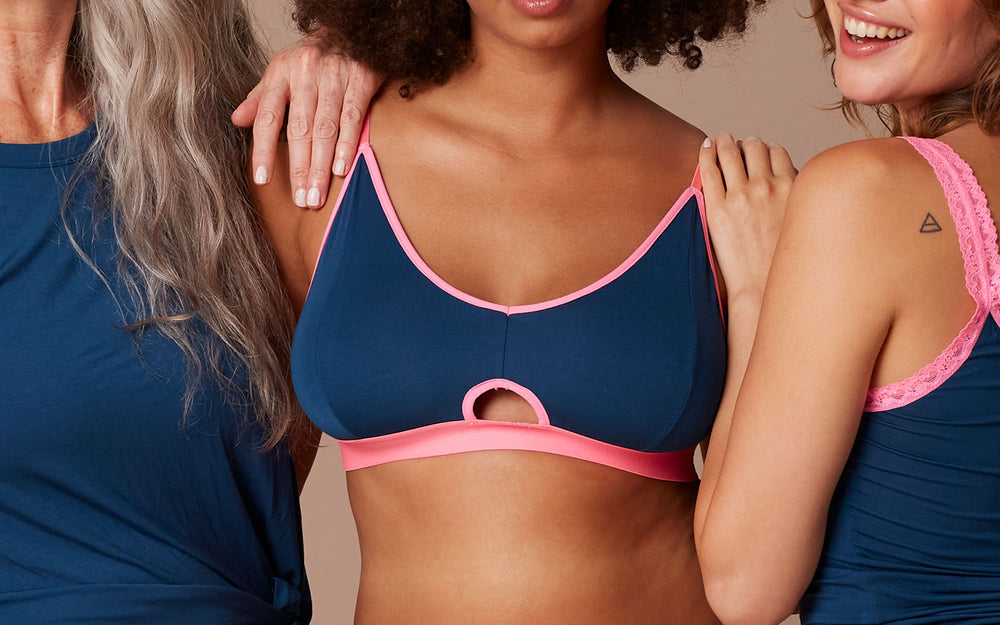 She's fancy, she's feminine, it's our Lace Bralette. With delicate lace detailing that matches perfectly with our knickers, this bra shape is the one for feeling like you've totally got your life together. Nothing provides that feeling better than a matching set of underwear, right? With a hook and eye back to provide you with control over the fit as well as adjustable straps, the Lace Bralette doesn't discriminate when it comes to who it will suit. A little less supportive than our classic T-shirt Bra, but delivering on all your aesthetic needs.
Okay so you're feeling fashionable. The Square Neck Bra has made a name for herself as both a bralette and a layering piece. We've seen her rocked under an oversized blazer with a pair of tailored trousers and let's just say we haven't looked back since. Certainly stylish, this shape offers the least amount of support from our range. So if you're looking for something with a bit of extra oomph then we'd recommend our T-shirt Bras.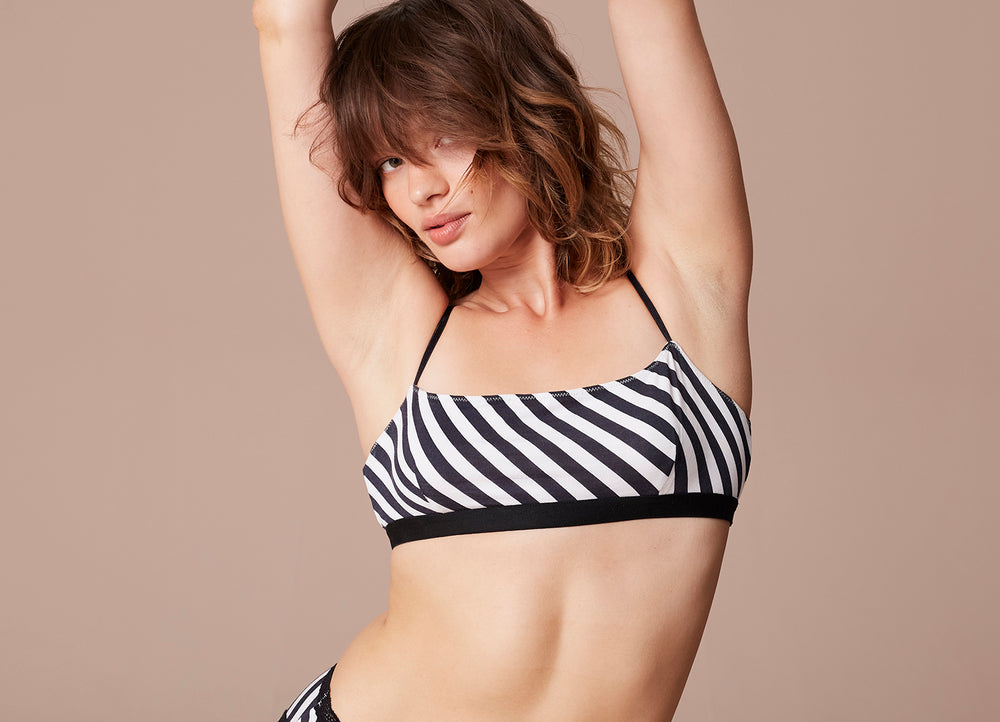 We've arrived at the most supportive end of our bra spectrum, it's the Racerback Bra. Her thick straps and racer back back provide a great level of support and coverage for those wanting a bit more from their bras. As always made from our miracle cloud-soft, doubled-lined TENCEL™ Modal fabric.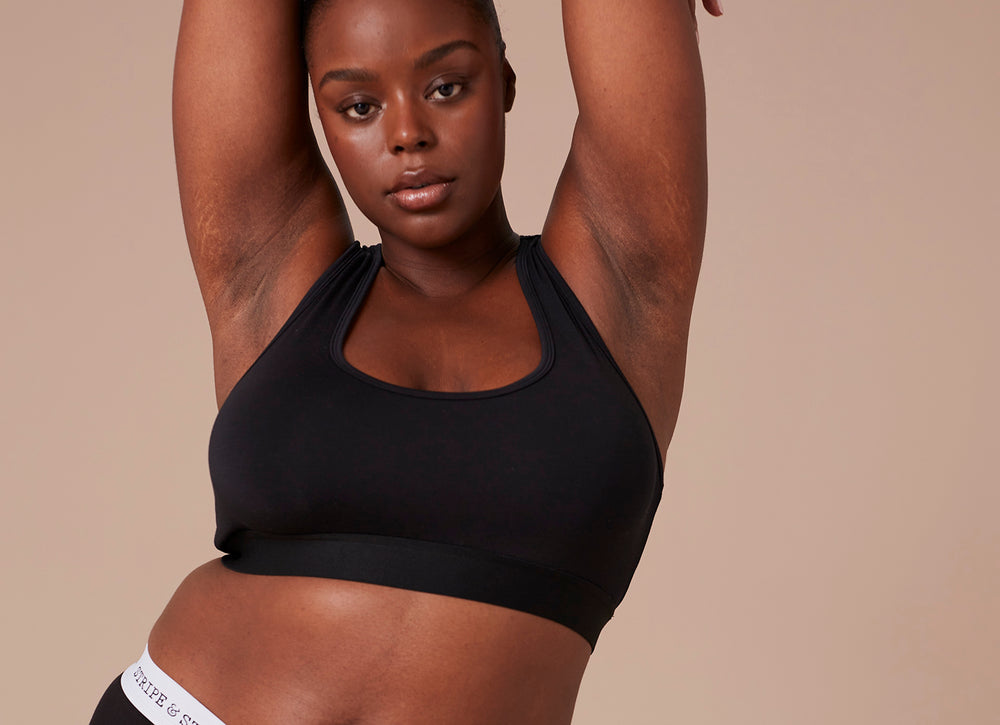 How to choose the right bra style for you
So you've met the shapes, now it's time to work out which is the right one for you. We've noted down our top 4 considerations to take into account below to help you reach your answer. 
Body Shape & Cup Size
Our range of bras and bralettes is size inclusive, catering for bodies and cups of all shapes and sizes. Ranging from XS - 4X, our bra collection prioritizes comfort over all else, and we truly believe we have something for everybody within our range.
Personal style
Personal style is a biggun for finding your perfect bra match. Our collection ranges from super-classic to super-chic, with the likes of our T-shirt Bra and Cut Out Bralettes at the classic end of the spectrum and our Lace Bralettes and Square Neck's at the chic end.
Comfort level
If you're new here, you may be unaware of the insane level of comfort that all Stripe & Stare products provide. Each and everyone of our bra shapes delivers on the comfort side of things, so that's one less thing for you to think about. However, we do know there is a vast array of options out there not taking this key factor into account. We're talking synthetic fabrics, harsh wiring, ridgid structures and don't get us started on your typical Valentine's Day lingerie - eek!
Intended use
As advocates of considered purchases, we believe versatility to be an important factor when it comes to underwear shopping. Instead of having hundreds of different bras for every possible occasion, we opt for having a couple of great quality bras that work for multiple occasions. Our Lace Bralettes might give date night vibes from their pretty aesthetic, however the level of comfort they provide makes them a great everyday option too.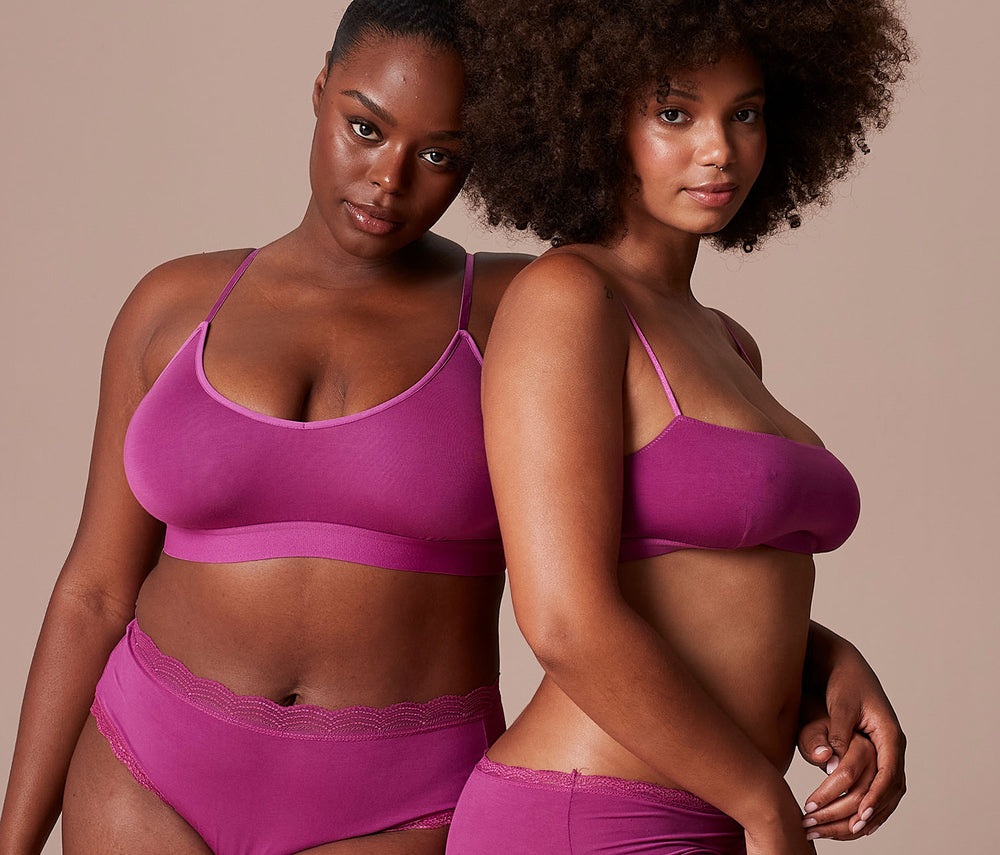 Now you've got all the information you need to make an informed decision on the best bra for you, it's time to get browsing and begin your comfort journey. Shop the full collection and find your perfect bra match today.
Choosing a selection results in a full page refresh.