March - The Month of Reading and a Celebration of International Women's Day
>
Escape. Knowledge. Connection. Empathy. Imagination. Understanding. Relaxation. The reasons for our deep love of books at S&S are endless.  Knowledge is power and it all starts with books. Reading improves your focus, memory, empathy, and communication skills. It can reduce stress, improve your mental health, and has been proven to help you live longer. Reading can open your mind to the world, make you laugh, make you cry – most of all open your imagination.
We are excited to have collaborated for March with The Women's Prize For Fiction on an exclusive range of Pyjamas and knickers embroidered with 'I Own My Story', with proceeds from sales going to their charity.  Books, reading and literature should be available to all. We strongly support the WPF's charity and campaign to raise £30,000 to support young women's access to the best books. 
This collaboration forms part of S&S's campaign to celebrate International Women's Day. Celebrating books written for women, by women.
This campaign also coincides with the 2023 Women's Prize for Fiction longlist announcement on 7 March, on the eve of International Women's Day. The hot pink hue of these new products will be emblazoned across the Women's Prize digital channels in a visual takeover for the month of May.
Claire Shanahan, Director, Women's Prize Trust, says:
"As a B-Corp business focussed on women's comfort and style, founded by two female entrepreneurs with a philanthropic mindset, an inclusive brand, and a playful design aesthetic, Stripe & Stare is a dream partner for us at the Women's Prize Trust. We know that the line will be a hit – who doesn't need a pair of luxuriously soft PJs to wear in bed reading the Women's Prize for Fiction longlist? – but more importantly, every purchase made will contribute towards the programme we hope to pilot for readers this year, and advocates for all women to raise their voice and be heard, as we strive for equality through equity."
Katie Lopes, Co-founder and Co-Director of Stripe & Stare says:
"We are thrilled to partner with the Women's Prize Trust. Here at Stripe & Stare we are huge readers and supporting women, their achievements and equality, is at the core of everything we believe in. We feel reading and education are key and are so pleased to support the fundraising for a reading initiative. Plus, what greater joy is there than reading a great book in super cosy pyjamas?"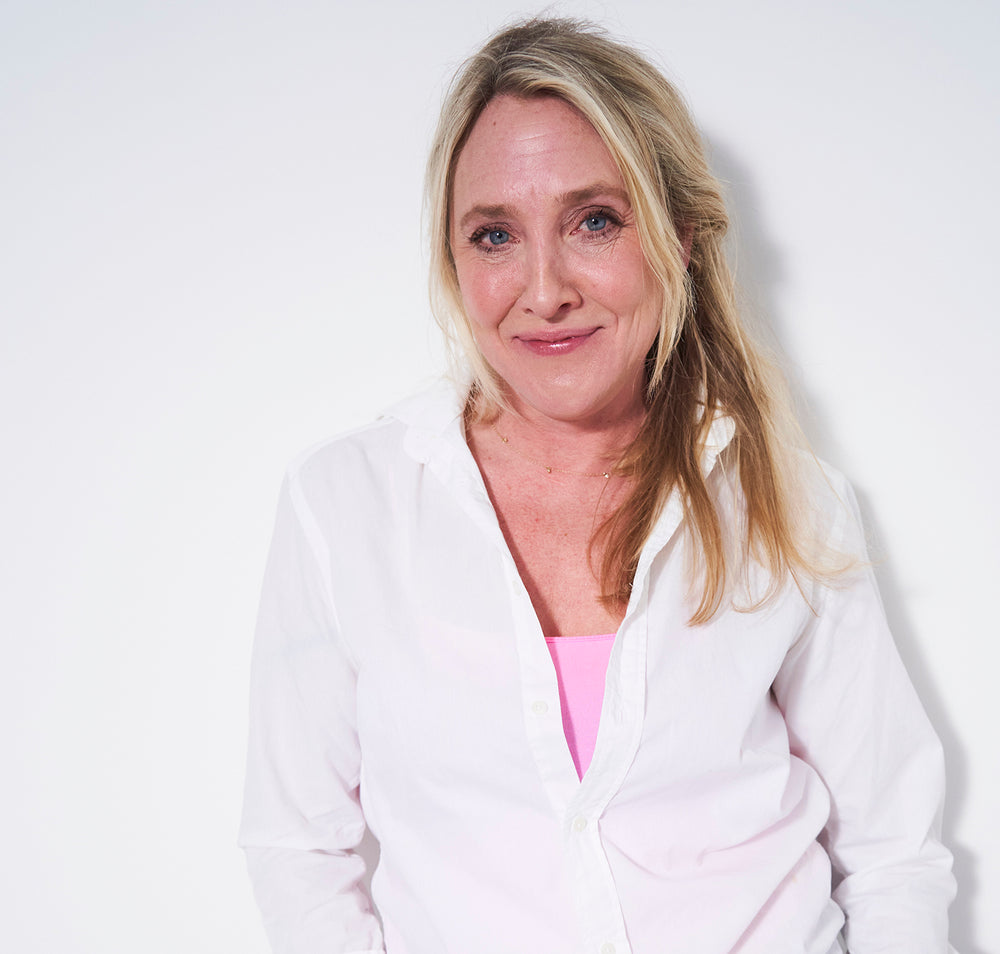 Shop the collection below